Warnings: Nudity, language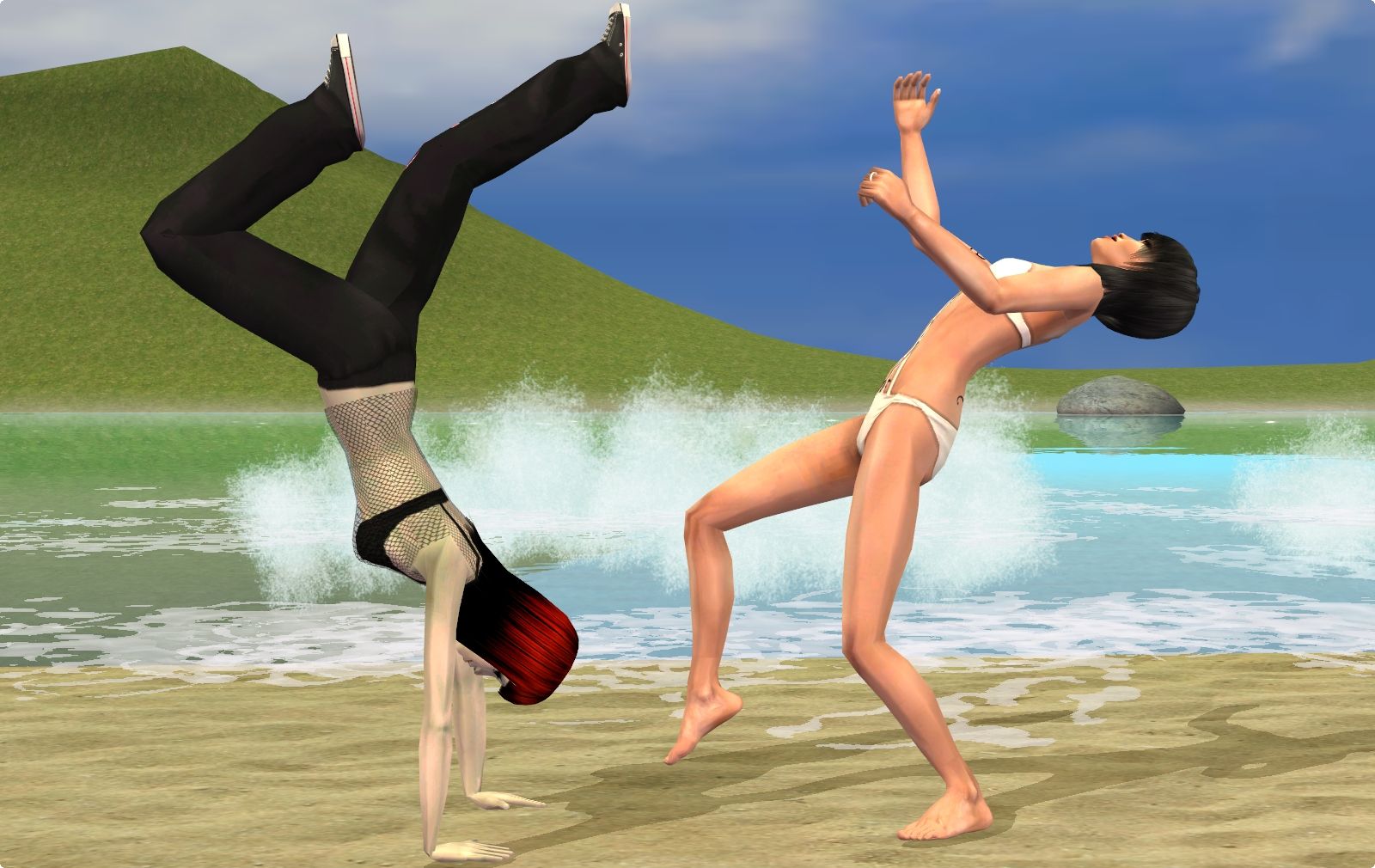 Kaylee stumbled backward as Kava's feet of fury connected with her chest and chin in rapid succession. Spitting out blood she watched as Kava landed in a crouch, glaring when she grinned happily up at her.
"You have to watch all body movement Kaylee. Just because I used my hands last time doesn't mean that I will use them again. Every body part can become a weapon if used correctly."
Standing, Kava dusted off her hands then motioned her closer. "How many times must I tell you not to become distracted by the things around you. In battle the enemy will use anything at their disposal to end your life. You must do the same. Understood?"
Absently rubbing at her chest she nodded. "I understand." And she did. She just couldn't follow through. They had been training for weeks and while she was learning different moves her focus wasn't-
She was jarred from her thoughts when she was shoved backward by a flying kick. She tried to steady herself but the sand shifted beneath her feet as another foot hit her square between the shoulder blades. Her breath whooshed from her lungs as she hit the ground hard. Spitting out a mouthful of sand she started to rise only to feel a knee in her back.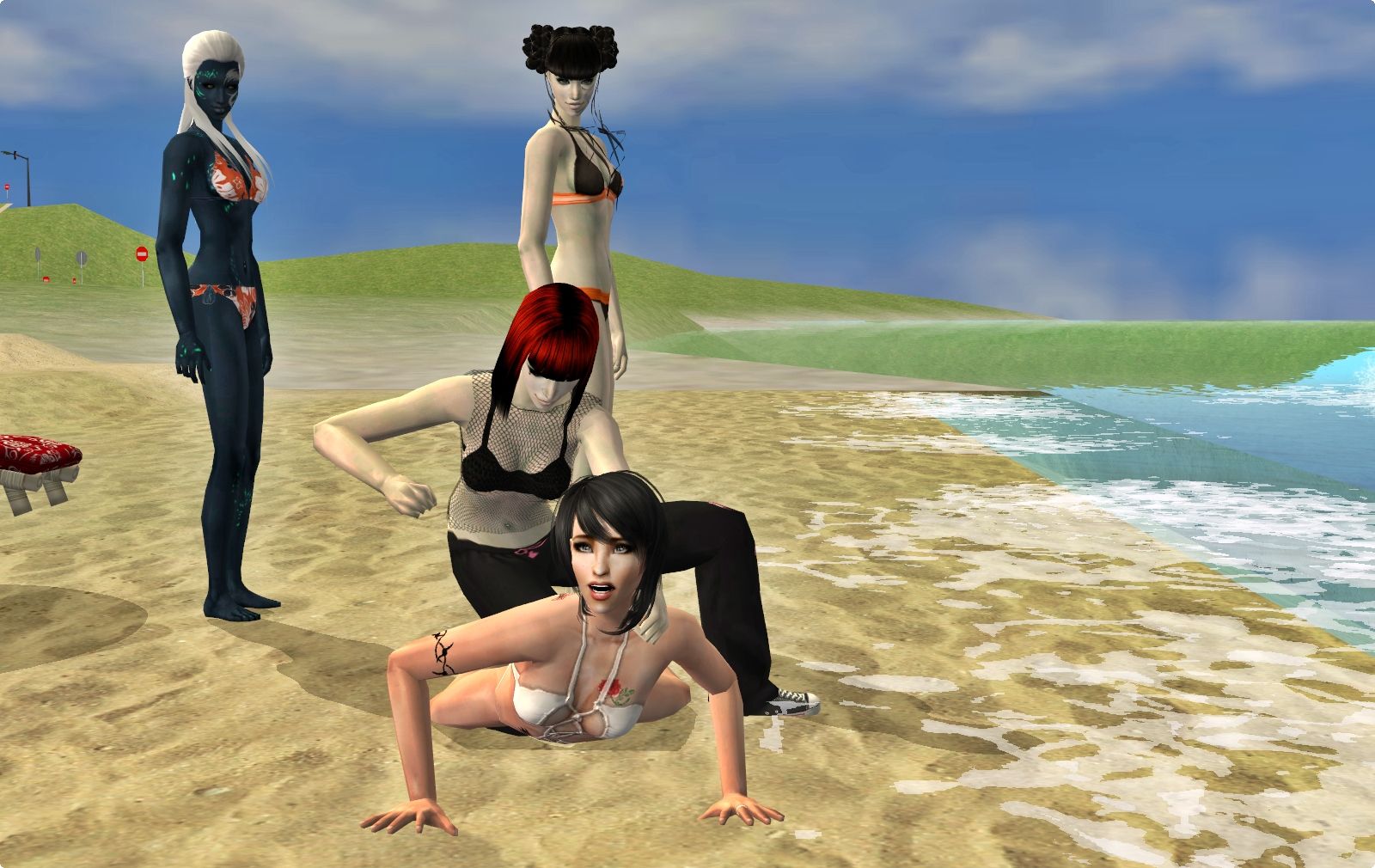 "And this is where, if I were your enemy, I would slit your throat from ear to ear. Focus Kaylee! How do you expect to win against Hannah when you can't even land one hit with us?"
Wincing Kaylee gripped the hand that Kava held out for her. "I'm sorry. I-"
"Don't be sorry!" Kava snapped as she yanked her up. "Just-"
"Kava, that is enough! Peace sister. Kaylee is trying. We have placed a burden on her that no one, human or R'ouglian, should have to bear. We can't-"
"You can't baby me. When I face Hannah I know she's going to be out for my blood. Kava is just trying to prepare me." Giving Kava's shoulder a squeeze she squinted her eyes as she glanced up at the porch.
"Why is Ty not training?" she demanded.
Nirvana, J'enshi and Kava shared a grin at her petulant tones. Nirvana and J'enshi's smiles slowly faded as they allowed their shields to drop from around them. The turbulent emotions of The Guardian had them heading in his direction.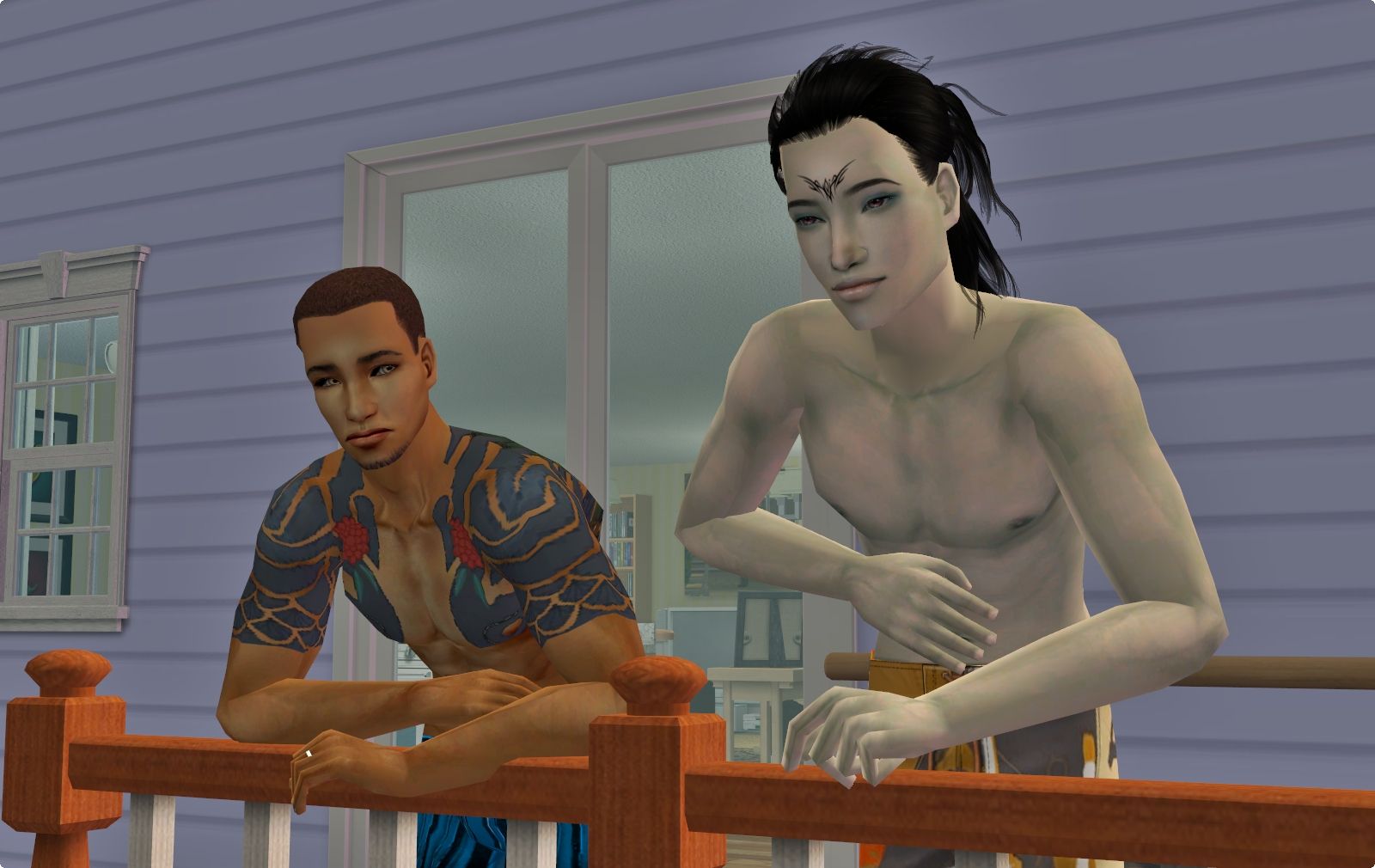 "We're so screwed. I'm no better at this fighting stuff then Kaylee. Well, maybe a little better." Ty sighed and leaned against the porch rail as he watched Kava place Kaylee in position once again. Every night they took turns massaging each others aches away and cleaning cuts and bruises. He had thought football was brutal. He had no idea what brutal was until he stood against Karrick and Qu'hari.
Karrick scratched as his side before joining him at the railing.
"It has taken us years to get to the place where we are. We do not expect you to master the skills that took us centuries to learn overnight. No matter how much Kava might want it," he muttered watching as his sister rolled in her eyes in exasperation as Kaylee dove to the side to avoid getting hit and ended up floundering in the water. Karrick chuckled softly.
Ty glanced at him out the corner of his eyes as he watched The Wise stride toward the sauna they had just had installed.
"Am I the only one freaked out by the fact that they were kids just a few weeks ago and now they're grown woman?"
Karrick nodded. "I think so. After all this you still think only in human terms. Why is that?"
Karrick tilted his head as he waited for Ty to answer. Moments past and he opened his mouth to ask the question again when Ty answered.
"I think...I think if I stop thinking in only human terms I'll give up hope."
Karrick nodded in understanding. "Then stay as you are. We need all the hope we can get."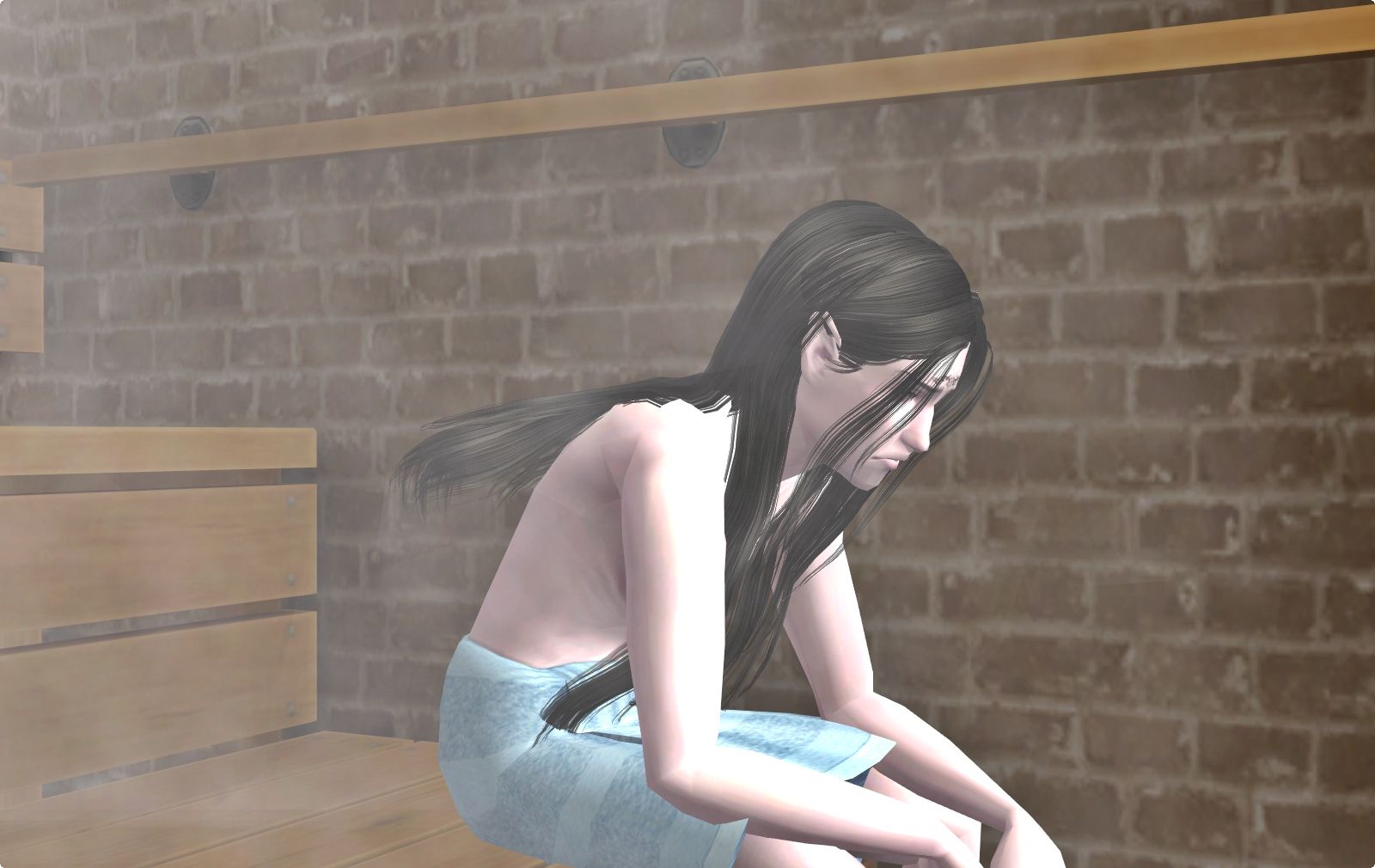 Qu'hari leaned forward and stared at the mosaic pattern between his feet. Moisture collected in the air around him and should have relaxed his muscles but he was still as stiff as when he came in here.
Màthair. Venshai. Hannah. Mother.
Different names but always the same person. She had been the one to carry him, taught him to read and write. Had encouraged his curiosity until he reached three hundred, the age of adulthood on R'ouglia. Then her true nature had come to the front but it was all so hazy. No matter how hard he tried to remember.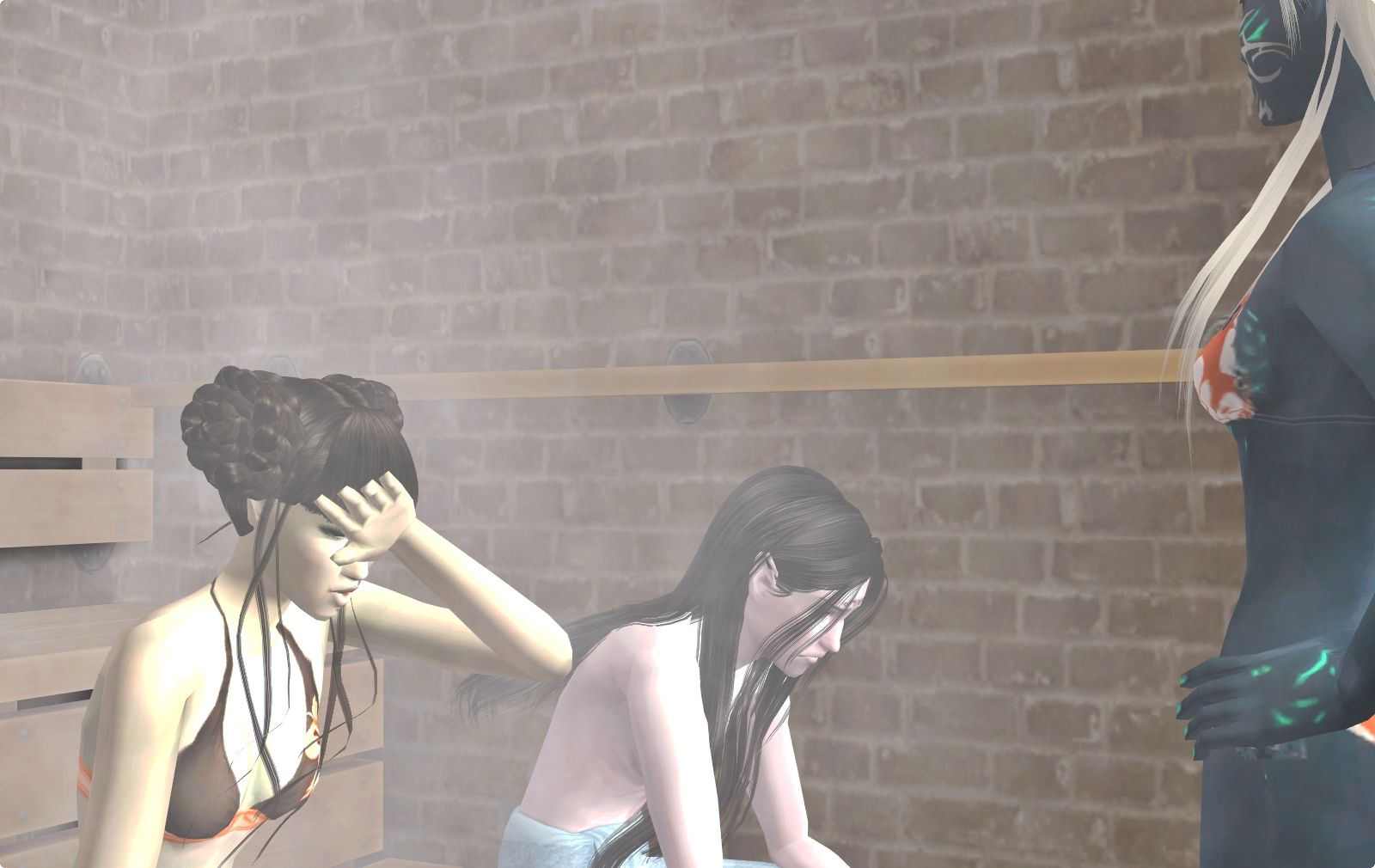 "What troubles you brother?"
"And why do you think you must hide it from us?"
He sighed. He should have known they would appear. "You are already burdened. I did not-"
"You are our friend. Your troubles are not a burden but something to be shared."
Nirvana sat down next to him and blew out a breath as she wiped at her forehead. He shook his head. "What are you doing? We don't sweat so..."
"I've seen Kaylee and Ty do it so I thought I should do it as well. Why they want to force themselves to sweat I will never understand."
"I think it's supposed to help them relax," J'enshi said as she placed her hands on her hips.
"But they have sex for that."
"Indeed. Human customs are something that will forever remain a mystery. Now, Qu'hari. Tell us what troubles you."
He rolled his shoulders and his hair slithered damply against his skin. "I have always been loyal to you," he began then stopped.
"We have never questioned that."
"And why haven't you? I am the offspring of your enemy. Her blood flows through my veins."
"We are all connected. Brothers and sisters. Your blood is in our veins just as ours is in yours. Why is one strain more powerful than the other?" J'enshi reached out and ran a hand through his hair.
"You seek peace where she seeks destruction."
"Tell us what you need, brother. You have been our shield. Let us be yours."
"I need to remember."
Nirvana stood and pressed a kiss to his forehead. "Then remember."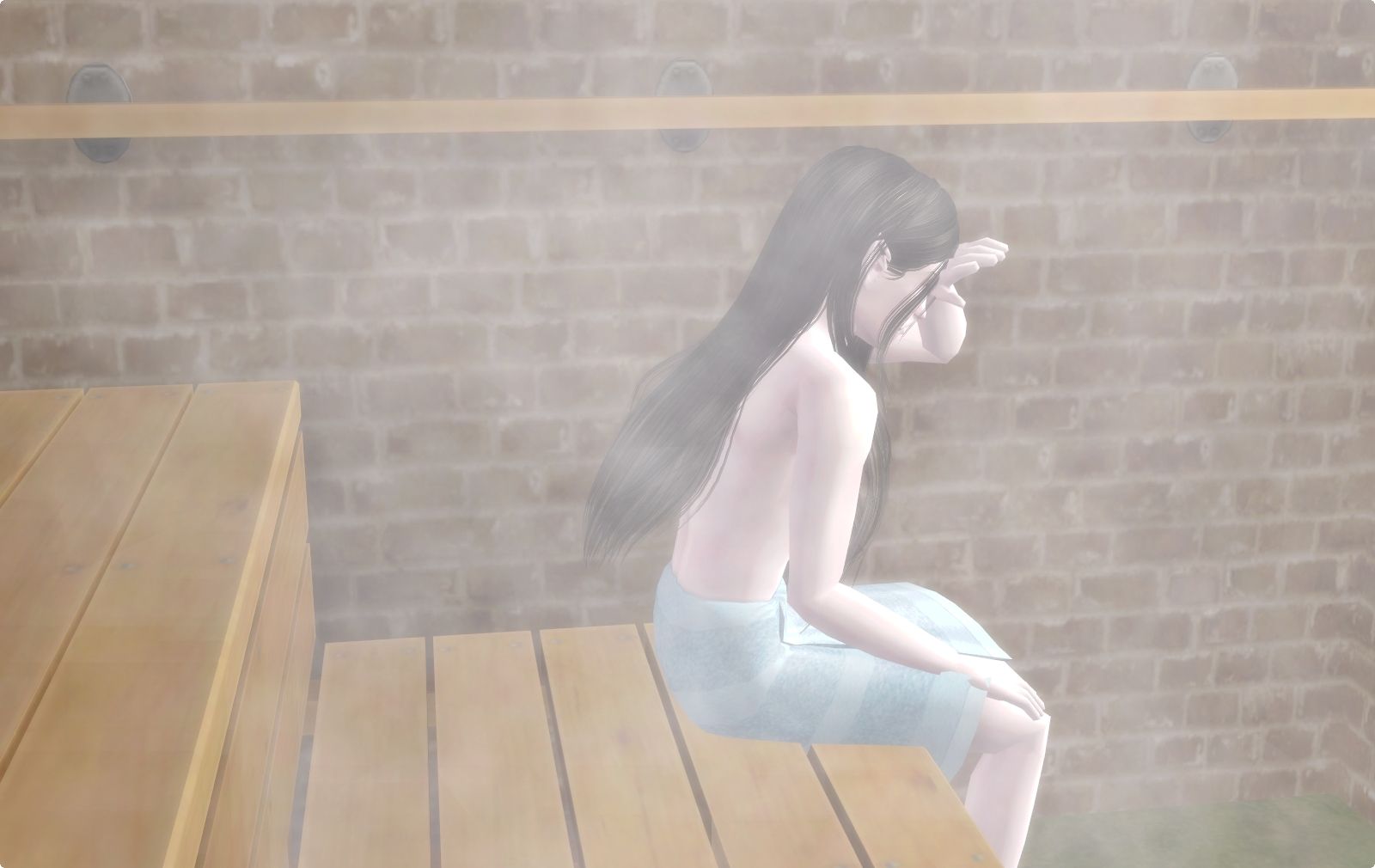 The mist seemed to grow thicker around him and he blinked as his head grew lighter. He blinked again, slower this time, and touched his forehead where Nivana had kissed him. He glanced around but they were nowhere in sight and then-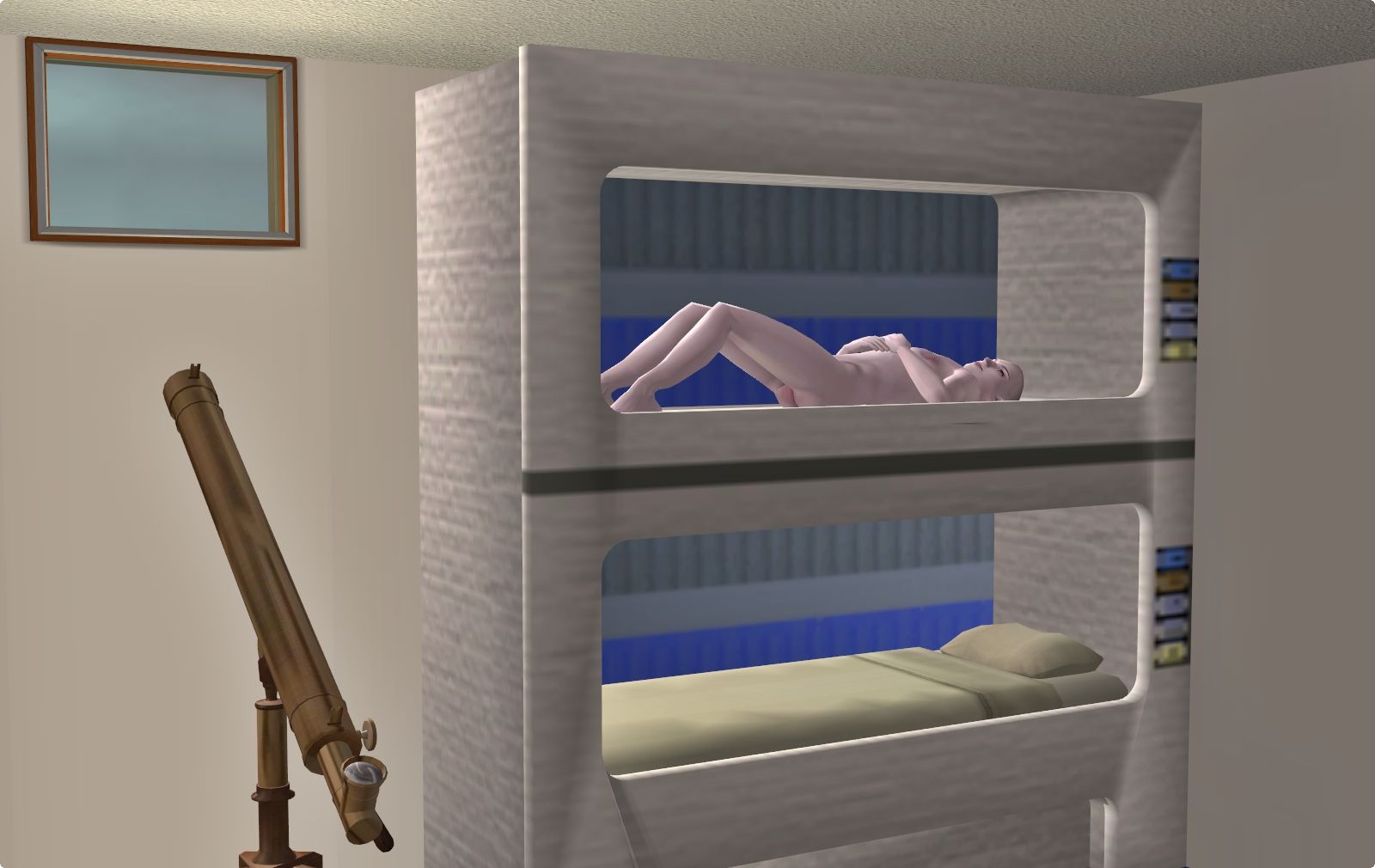 Planet R'ouglia
circa 1719(earth years)
He was bored. Tapping his fingers against his chest Qu'hari stared up the top of the sleeping unit. It had exactly one hundred and ninety-two lines running vertical and three hundred and two running horizontal. He had counted them...numerous times. Swinging his legs from the bed he hopped down and glanced around his sleeping chamber. There was a bookcase in the corner with threadbare books tucked meticulously in rows. He had read them all. So many times that the words seem imprinted on his brain. Sighing, he paced the room before coming to a halt in front of his telescope.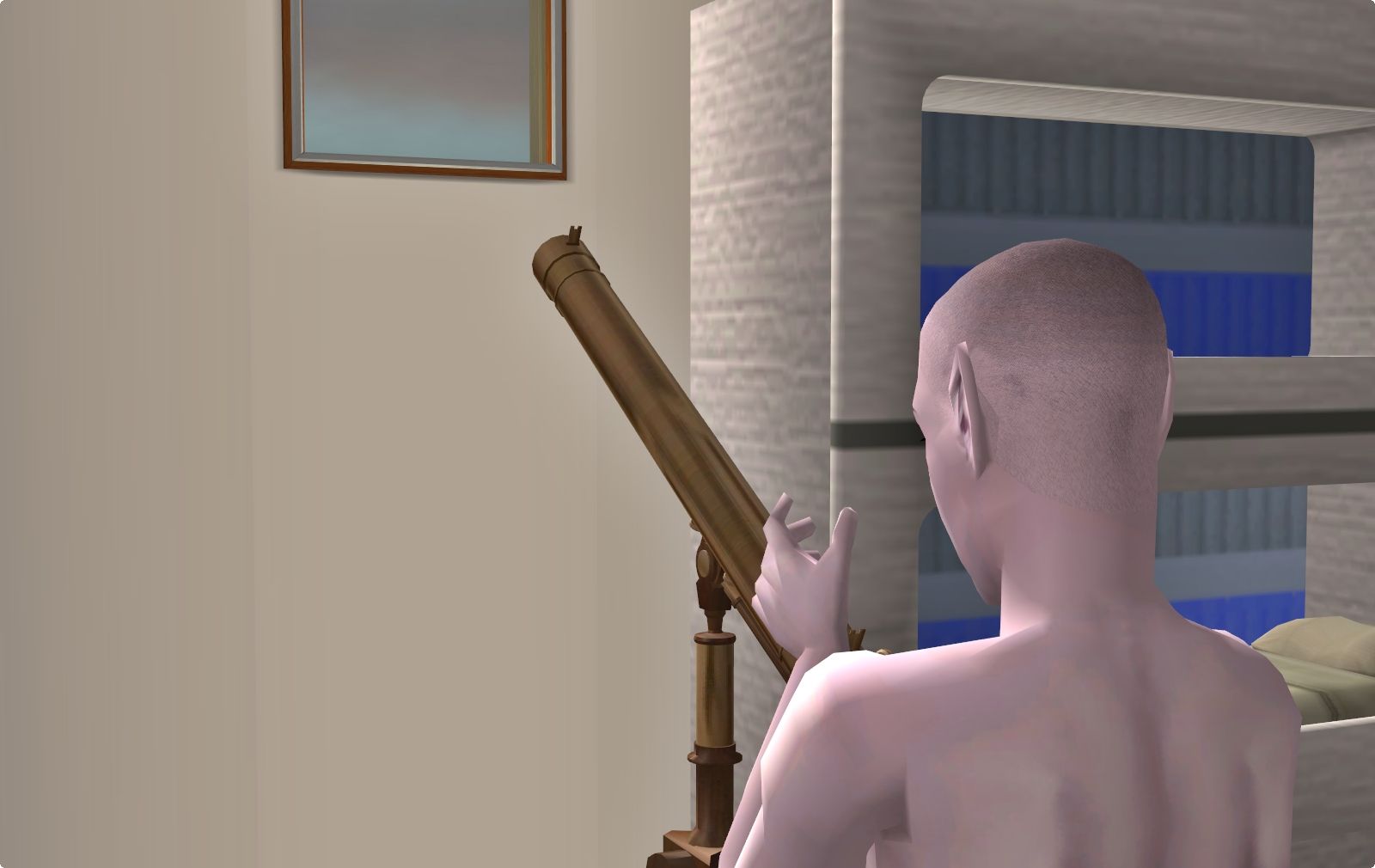 This was really his only link to the outside world now. He didn't have any friends and since he was going to be a donor there really wasn't anything for him to do until he was at a fertile age. Two more months and he would have viable eggs. Or seeds.
Adjusting the scope he had just started to bend down, maybe he'd see that mysterious blue-green planet again, when he heard whispering coming from the hall.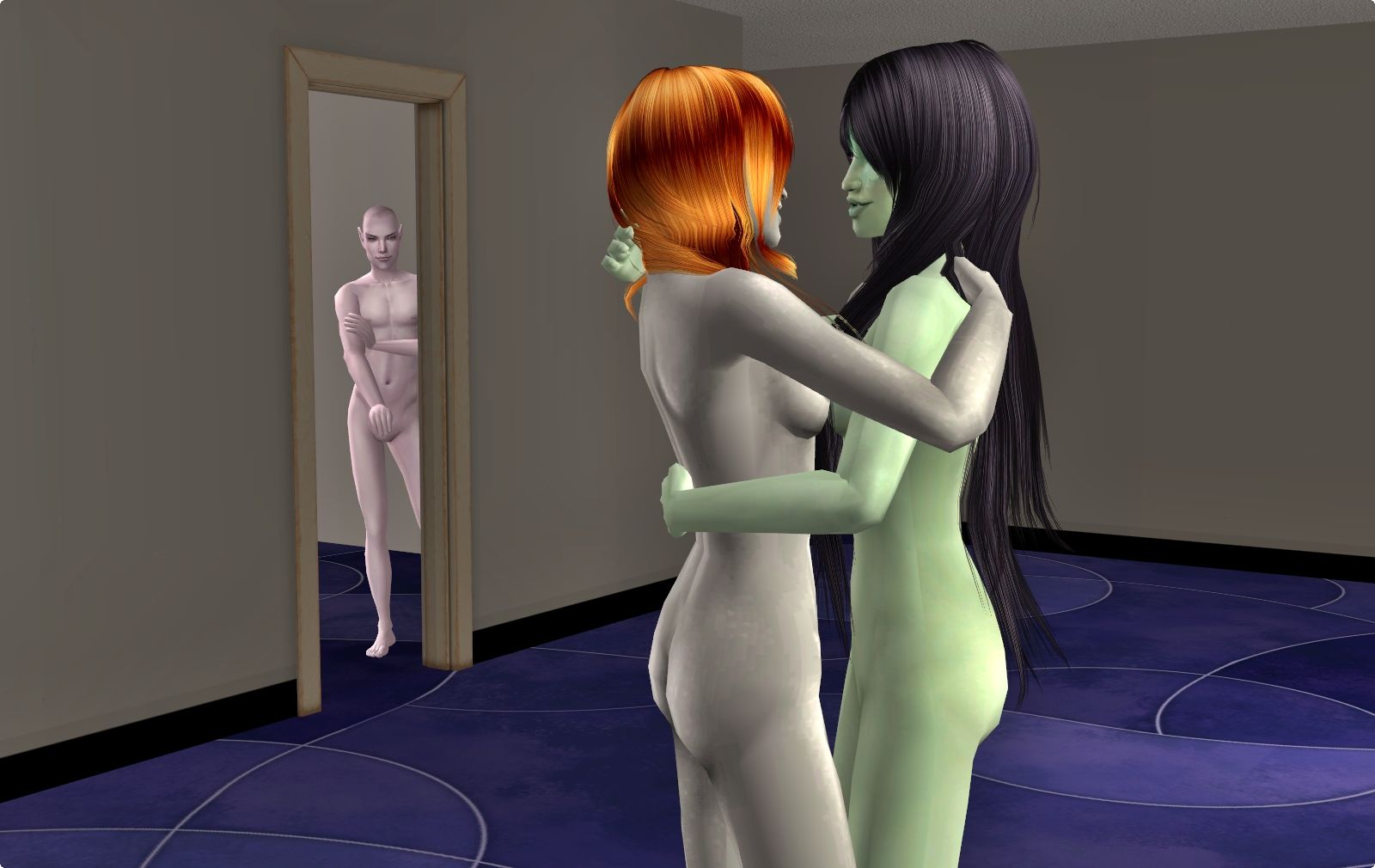 Rubbing at his arm he debated interrupting the two of them. Lately Venshai had been angry. Even angrier than usual. He softly cleared his throat but it was drowned out by the painful cry of Anastasha as she doubled over and gripped her stomach. He watched as Venshai wrapped a gentle arm around her shoulder and guided her toward the laboratory where they now spent most of their. There was a loud crash and he raced down the hall to check on them. The door was usually closed but this time it was still half open.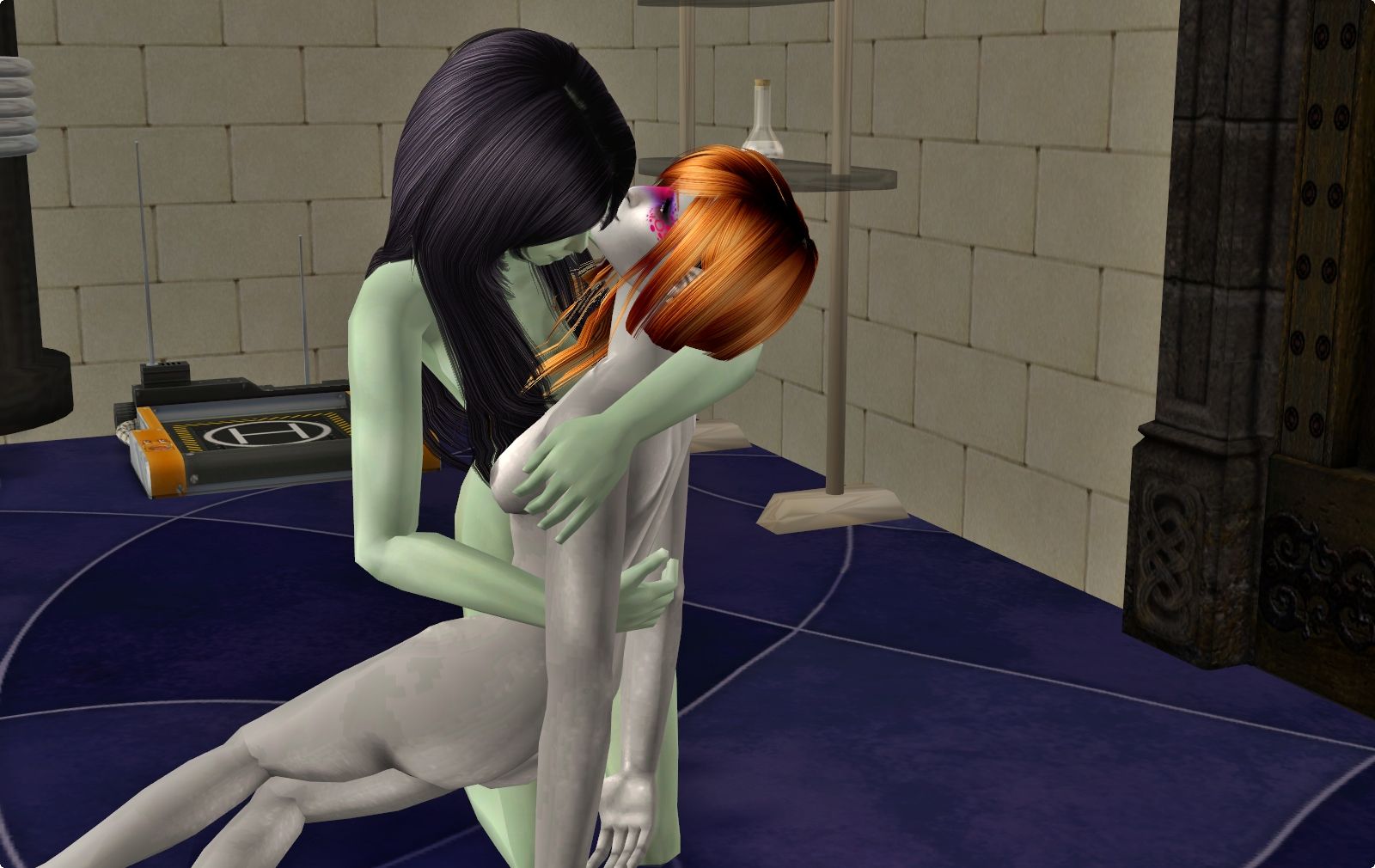 "You promised when the time came that you would take care of me," Anastasha whispered slowly. "Your promised inhila. My love. My hearts mate."
"No, there has to be more tests that we can run. Just give me more time Ana. Just a few more days."
"It's time. Let me rest. The pain..." She took a shuddering breath then smiled. "We did what we set out to do. You have to finish the rest without me. And Qu'hari will produce the warriors you need. That is what we bred him for. Now finish it."
He watched as Venshai pressed a kiss to her forehead as she fumbled for something on the table behind her. The needle of the syringe gleamed in the light as she raised it and plunged it into Anastasha's neck.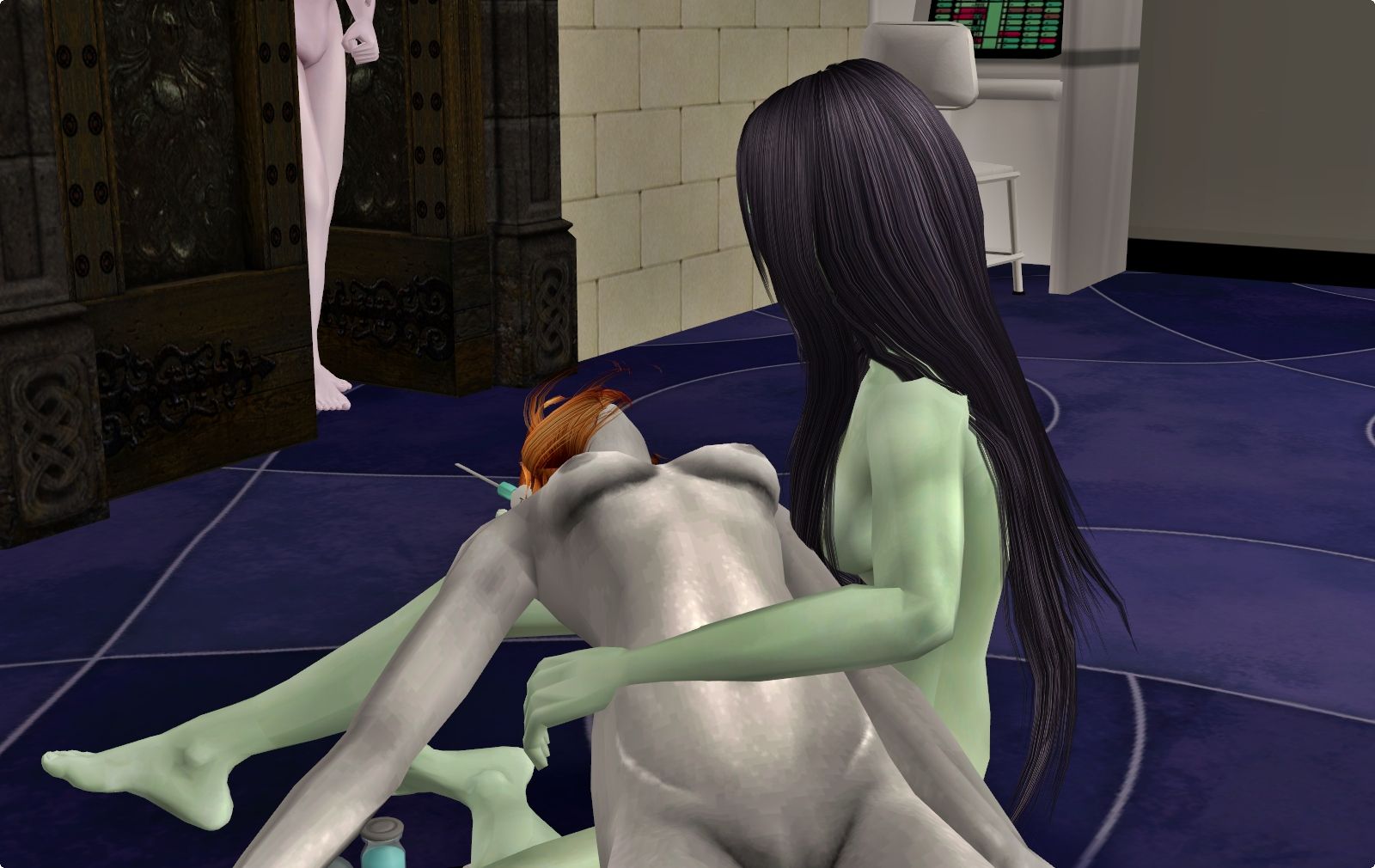 "It was always you, my hearts. All my love just for you. I will finish this. I promise you."
"I-I know you will." Her breath hiccuped once, twice and then escaped in a long sigh. There was a smile on her lips.
He stepped hesitantly into the room. "Venshai, I think-"
Venshai's hand stopped stroking Anastasha's hair and her head whipped up. "Get out!" she hissed.
"Get out! Get out! GET OUT!!"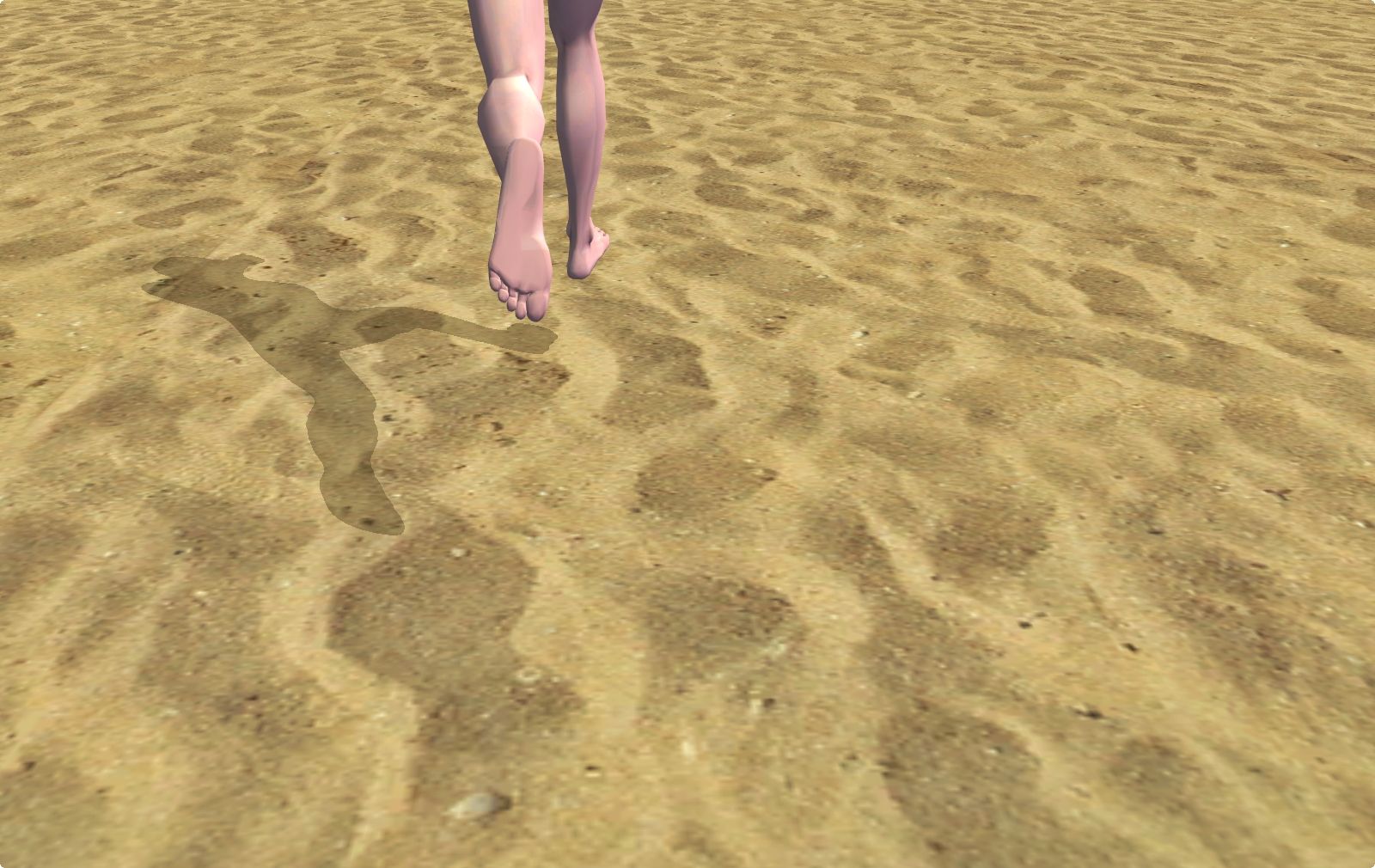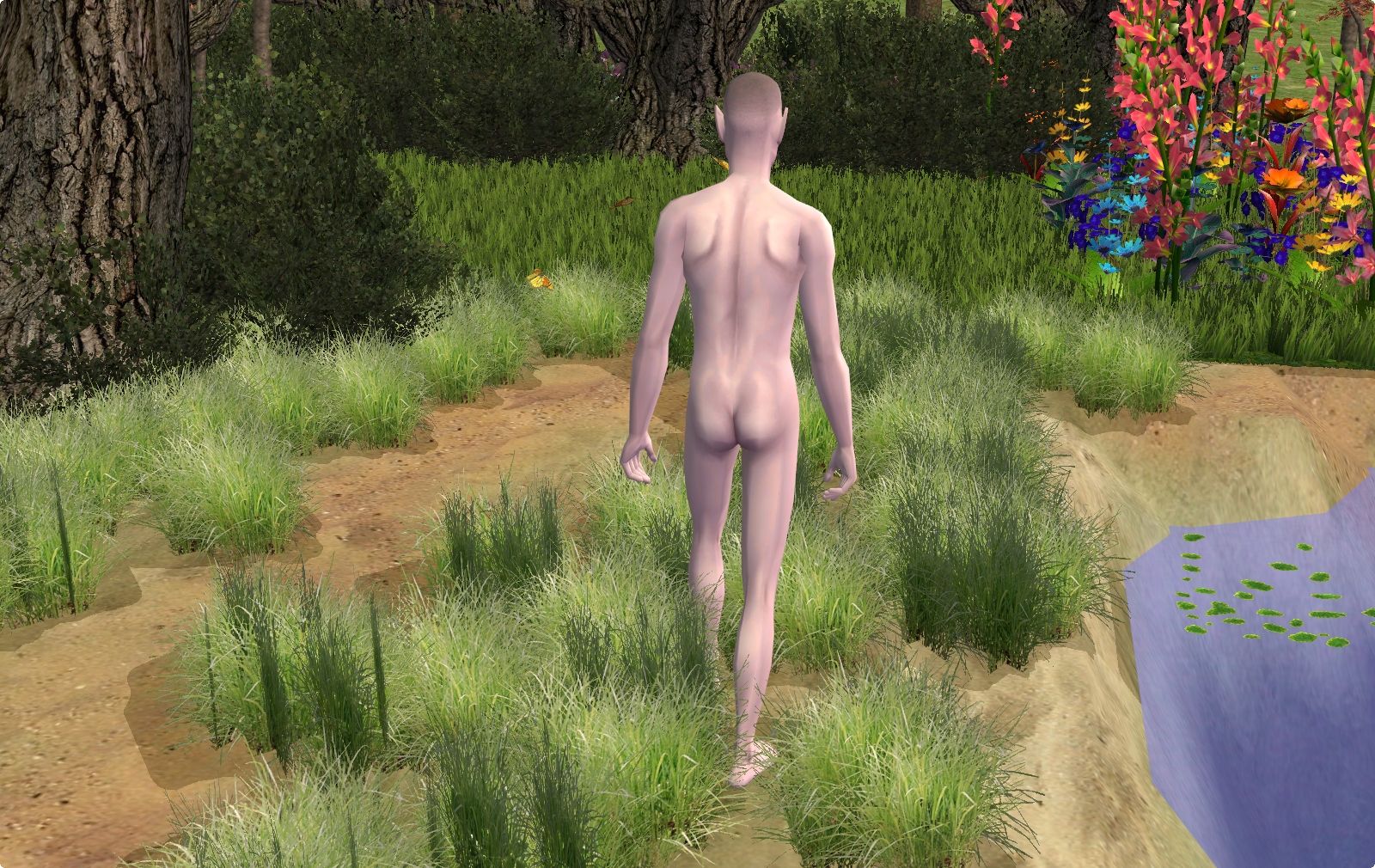 His hearts were barely beating fast when he finally reached his secret place. He had stumbled across the hidden grove several years ago and hadn't told anyone else about it. He had noticed the lack of vegetation on the planet and hadn't wanted to destroy this last little oasis before he had to.
The grass tickled his calves as he threaded his way back into the shadows to think about what had just taken place.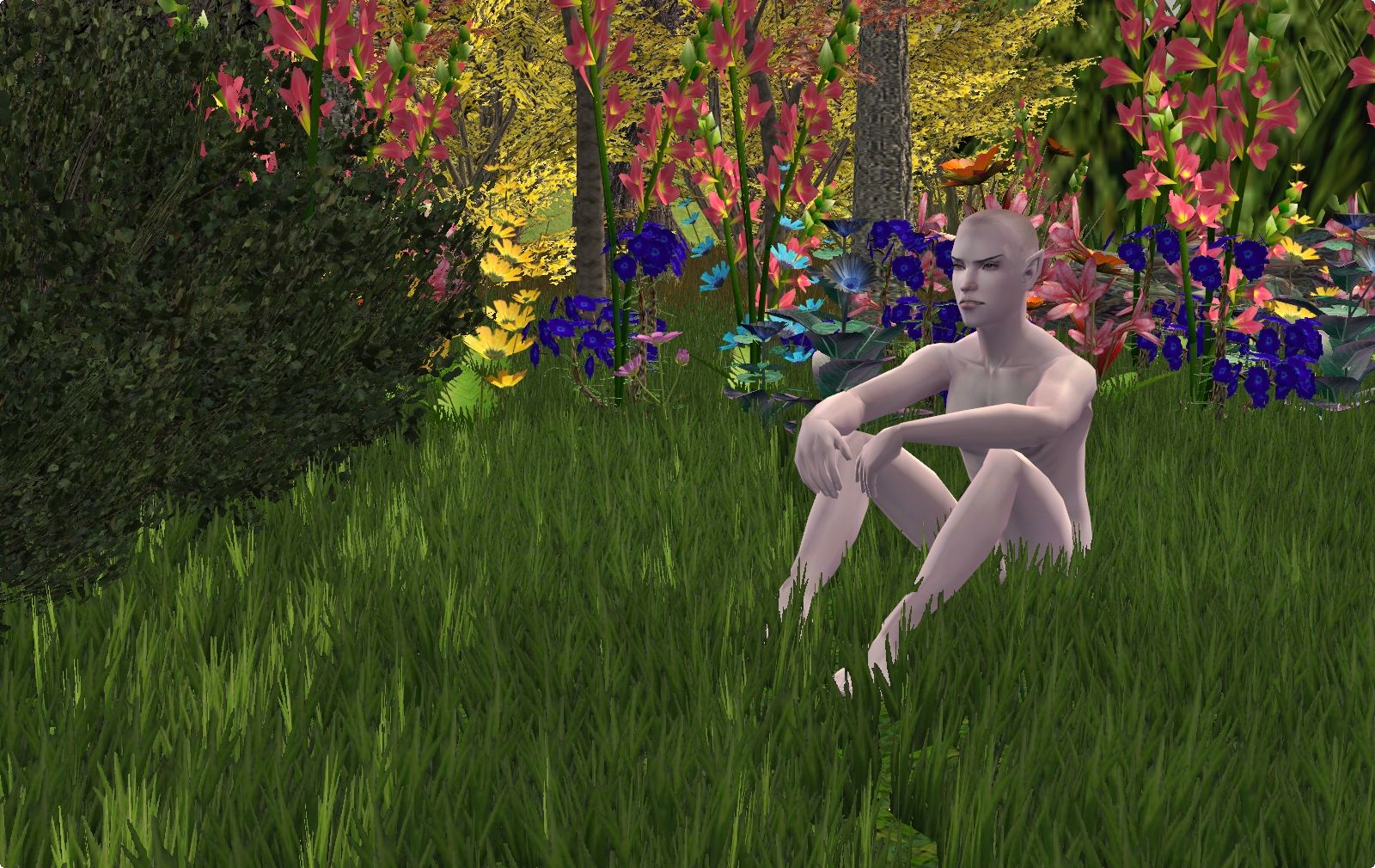 He was supposed to breed warriors? That's what he had been created for? What did that mean? They were true hearts mates. He had thought that he had been born because of that...not to be a science experiment. And what had Anastasha meant when she had said this is what they had set out to do? How long had she known she was ill? How many tests had she taken before she gave into the inevitable? Rubbing a hand over his shorn head he pinched the bridge of his nose. Everything...everything that he had thought he had known was a lie.
Flopping backward he stretched his hands over his head and closed his eyes. The suns rays flickered across his eyelids made him smile and he slowly relaxed.
"Ah, for a moment there I thought your head was going to explode with all those questions Qu'hari."
His eyes popped open.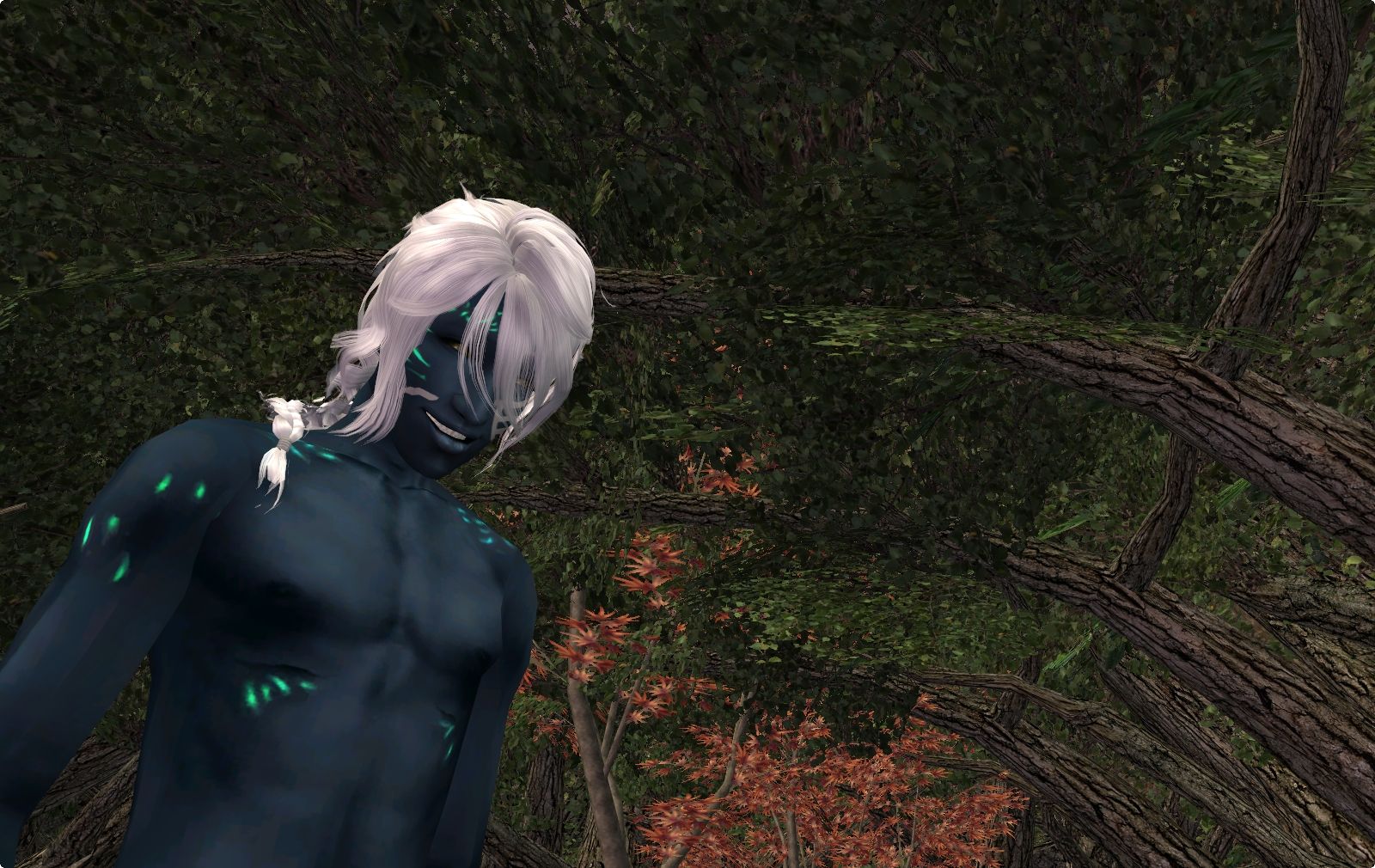 "Hail brother. I thought I was the only one to know about this place."
"Master!" Scrambling up Qu'hari placed a hand over his hearts and bowed. "I did not know this was your place. I wll-"
"Stay and speak with me. I have waited long for you Qu'hari."
"For me?"
"Yes, you are behind on your training. Venshai usually keeps a closer eye on you. Her shields are very strong."
"I do not understand."
"I know you do not. Come, let us sit by the pool. Water always relaxes me."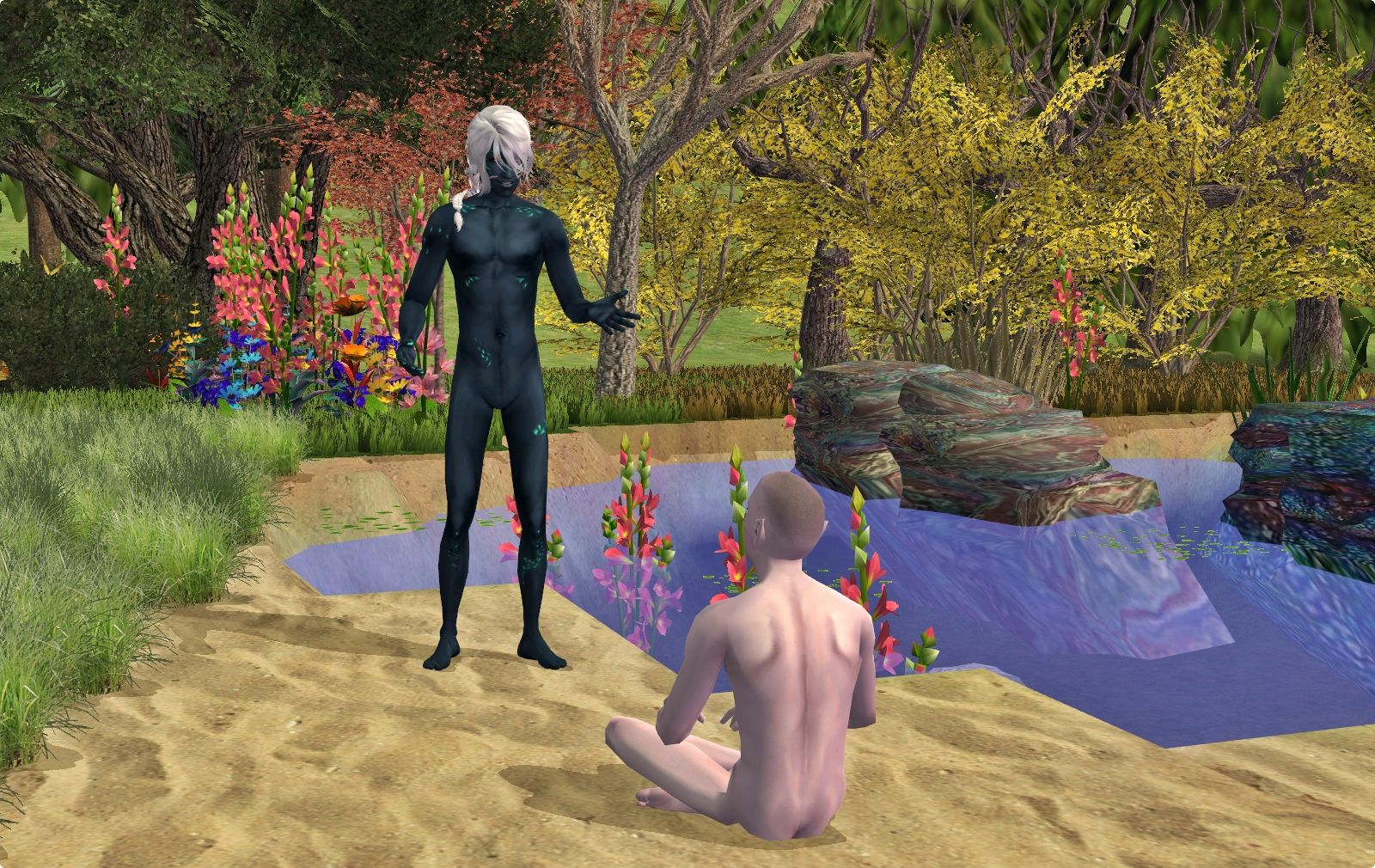 "What do you know about The Guardians?"
"They are the shield to The Wise. Great warriors train for years to become a Guardian. They are like the wind. Unseen but their presence is always felt."
"Yes, usually Guardians and The Wise are trained together so that a bond is formed as early as possible but you...I could not get to you. The two are nearing completion of their training. You will have to train hard and quickly."
"What do you speak of Master?"
"Qu'hari Teverka, honor your brothers and sisters by protecting the wisdom which we will need in the coming trials. You are the next Guardian."
"I can not be the next Guardian. I am to be a donor. I...you..."
"I am not mistaken. Do you see the woods behind us? Do you see death creeping in?"
He nodded. Yes, he had seen the trees and plants slowly dying. He knew it wouldn't be long before his area was completely dead.
"Without The Wise our peoples hearts will wither and die. We, The Wise, represent hope to them."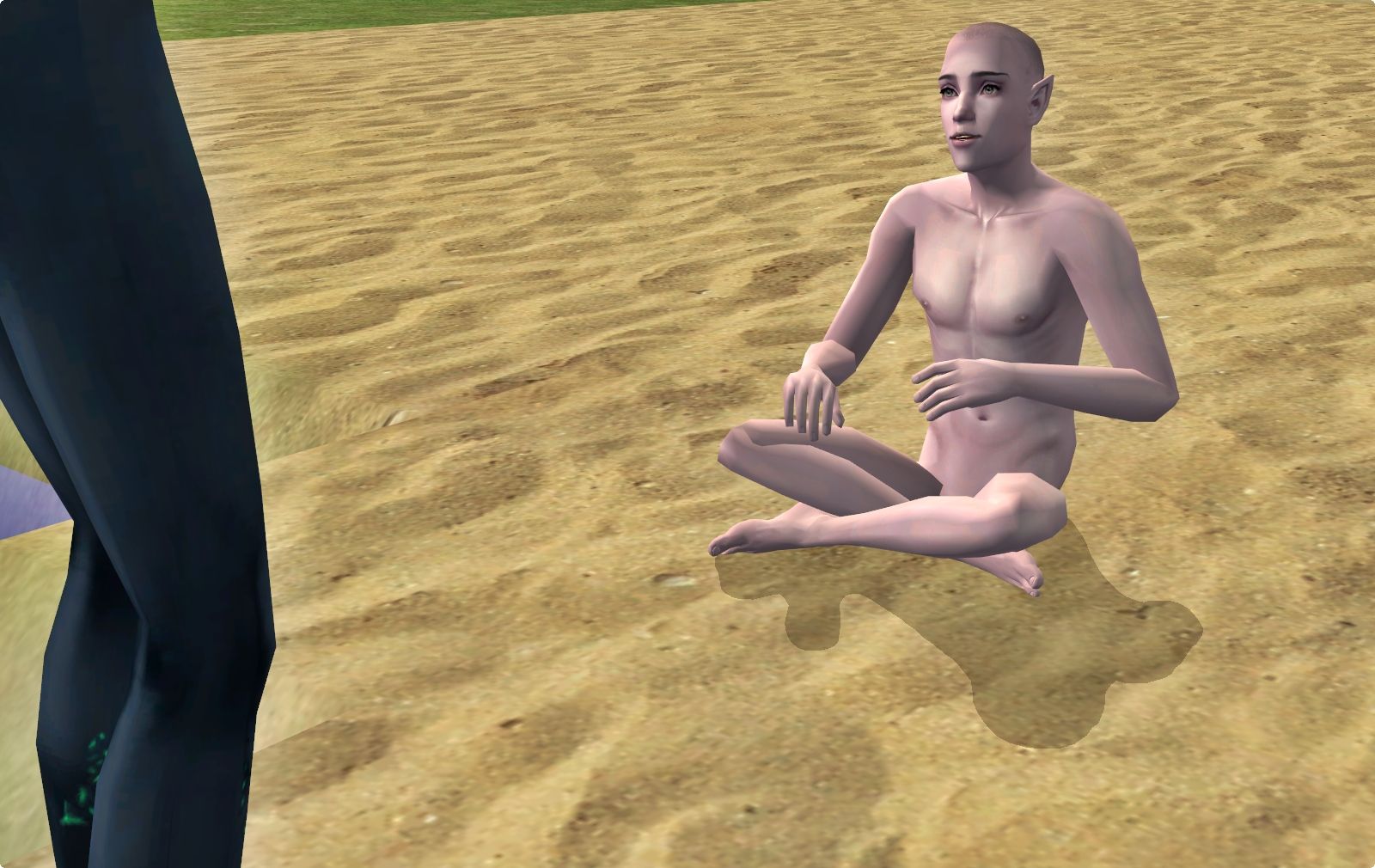 "But I don't know anything about being a warrior."
"Do you not?"
"Those were only books."
"Putting thought into action makes it a reality. The choice is up to you, however. I will not force you."
Qu'hari watched him turn and walk away. "Wait!" he called as he scrambled to his feet. The Wise didn't stop. He hurried after him.
"Why me?"
"Why not you? But from death comes life. Which do you look to? Which causes your hearts joy?"
"Life."
"Then follow me."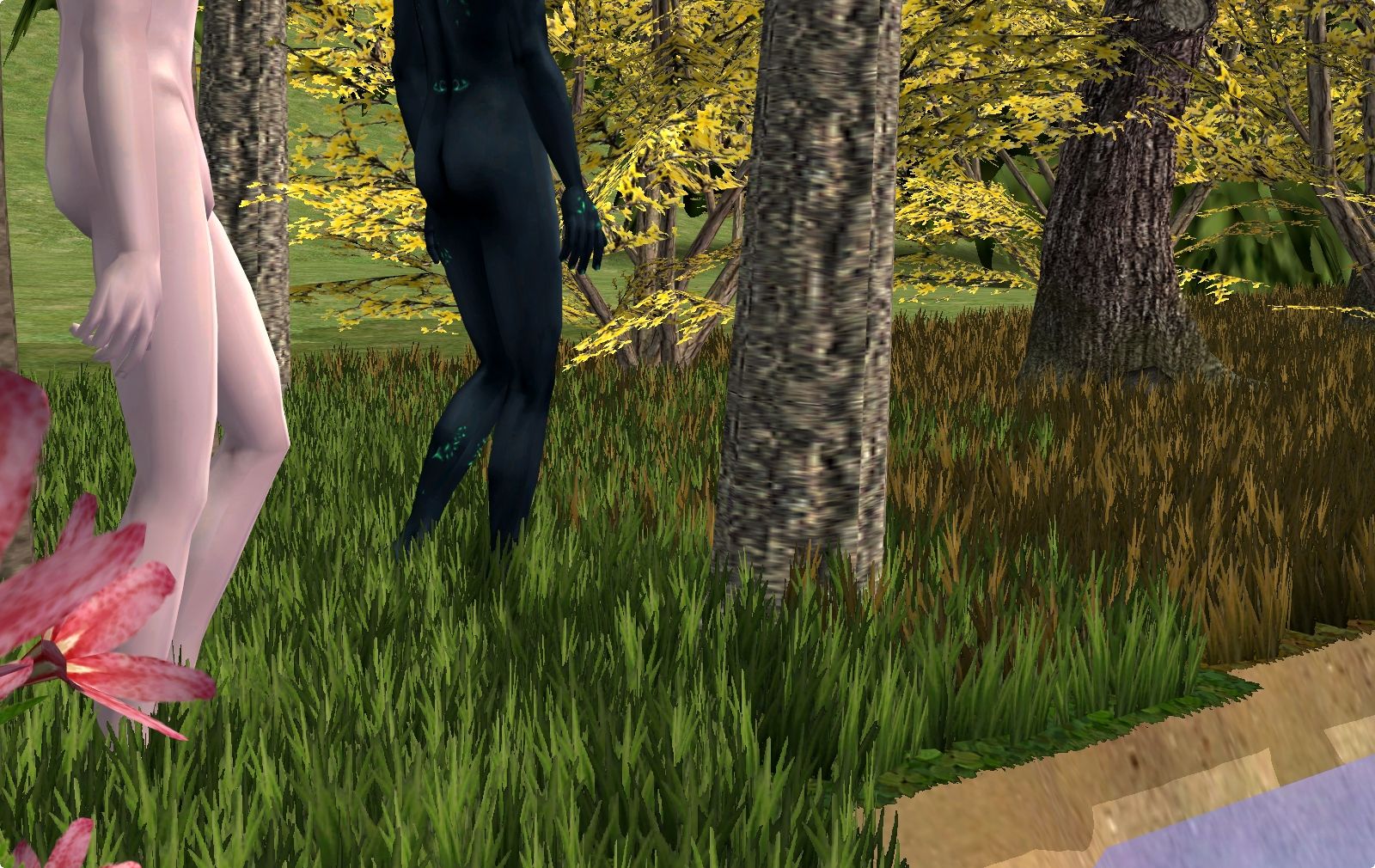 There was no movement as they walked away from the thriving oasis and into the dying brush.
"Being a Guardian sometimes you will have to dispense death but always to save a life. Remember that Qu'hari. When you question your path remember that there is no life without death and that death is just a different journey that we all must take."
"I will remember."
Present Day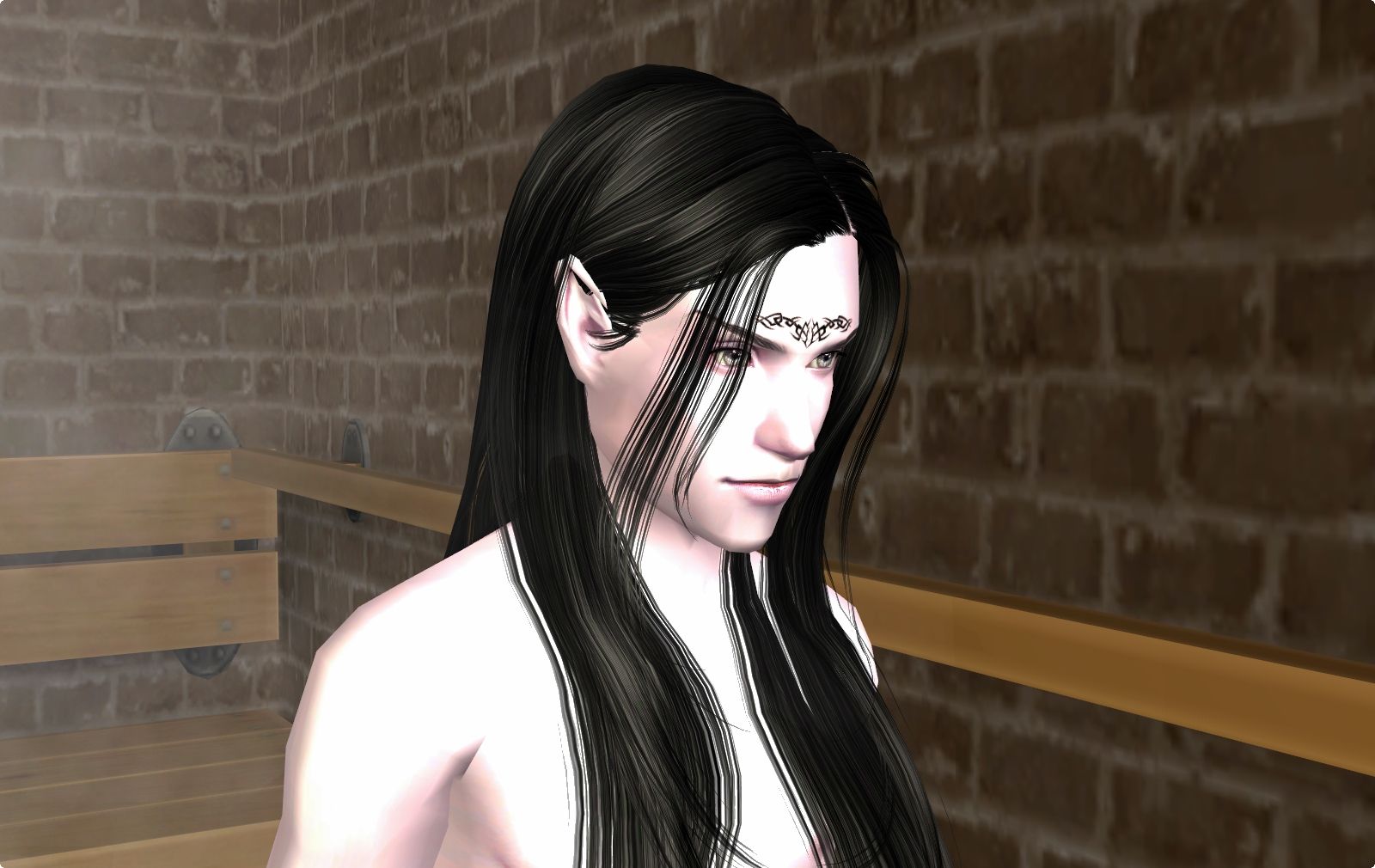 "I remember."
And his hearts were now at peace for what had to be done.